The GameCube product was launched by Nintendo and quickly it took up the market. The major reason behind being GameCube so popular is it's low memory and graphics requirements.
It was launched in 2001 and was the first console to use the optical disk as the primary memory. It required smaller disk sizes and allowed playing games using modern adapters.
Within a very short span of time, Nintendo managed to get around 22 million sales worldwide before it discontinued in 2017. In terms of performance, GameCube surpassed the performance of Sony PS2 but was a little lower than the Xbox One.
You may check about Xbox one emulators here. As Nintendo is no longer available (check Nintendo 3DS Emulator for Android) and so, in this post, we will talk about the best GameCube emulator for PC, Android, and MAC systems.
GameCube Specifications
Here are some of the specifications of GameCube and the best GameCube emulators we are going to talk about will have similar specifications.
Contemporary cube shape
4 controller ports
2 memory card slots
485MHz custom CPU with 162MHz custom graphics processor
Capacity for future modem/broadband connection
40MB total memory; 2.6 GB per second memory bandwidth
12M polygons per second; texture read bandwidth 10.4 GB per second
64 audio channels available
Dimensions 4.5″ x 5.9″ x 6.3″
3-inch Optical Disc Technology (1.5 gigabytes)
5 Best GameCube Emulators for Android, PC, and MAC
The emulators we're going to talk about here are the best GameCube emulators for Android, PC, Linux, and MAC. You can use these without any hassle and ensure an amazing experience.
#1 Dolphin Emulator (Best GameCube Emulator for PC and Android)
Dolphin Emulator has proven to be the best GameCube Emulator for Android and PC systems. It supports the following two major Nintendo gaming console-
GameCube
Wii
So, even if you're looking for a Wii emulator, Dolphin is the answer for you. If you're looking for a high definition gaming console for GameCube, the Dolphin emulator is the right solution. And that is why we said, Dolphin as the best GameCube emulator as it provides high definition gaming console.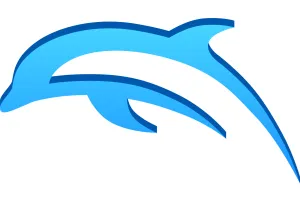 Another best thing with the Dolphin emulator is, it is under open source project where anyone can make valuable development. And so, it keeps on upgrading and adding long-lasting values for the users.
Currently, the Dolphin emulator is working perfectly for all the major operating systems. Although there are a few minor bugs that are expected to be resolved in the coming releases. You can download Dolphin Emulator which is the top GameCube emulator from the link below.
Features of Dolphin Emulator
Game state can be saved and reloaded as and when required
Offers you to play games in HQ (1080p) resolution
Use anti-aliasing graphics feature
Can provide an excellent experience with other Nintendo games as well
Pros and Cons of Dolphin Emulator
Pros:
Fast and stable for all major os
Better graphics support
Can control and adjust the configuration
Support other Nintendo games as well
Cons:
You may experience some lag with other games
#2 Dolwin Emulator- Top GameCube Emulator for PC
Dolwin is another GameCube emulators for windows created by OR9. This emulator has been developed in the C language with some x86 programming. It is based on the power PC derivative processor and supports the majority of games of Nintendo.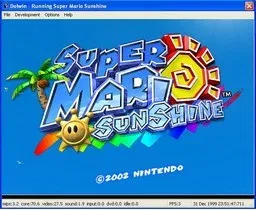 It is got an amazing interface that is user-friendly as well. It also supports high-level emulation and hardware emulation.
As per the official site, it doesn't run any commercial games for now which may change in the future. And also, it is only available for Windows users.
Dolwin Emulator Features
You can control the interface configuration
It also supports fullscreen
Accurate emulation
User-friendly interface
Pros and Cons of Dolwin Emulator
Pros:
Accurate Emulation
DVDR plugin
Amazing graphics and sound
Cons:
Commercial games are not supported
Old Windows OS are not supported
#3 WhineCube Emulator
Due to its ability to handle DOL and ELF format and great graphics and sound quality, WhineCube Emulator is another top GameCube Emulator for PC, Android, and MAC.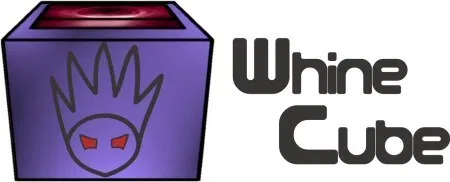 The WhineCube emulator has also been developed using the C++ language. Like the Dolwin emulator it also doesn't support any commercial games.
The emulator allows an option to turn it on and off the debugger. Also, it has an interpreter and compiler with primitive HLE systems.
It is one of the fastest emulators and you can even control the system configuration. Currently, the emulator is available for windows. For other OS, the development is in progress which may be released soon. You may keep an eye on this space or official site to get updates.
WhineCube Emulator Feature
Superfast Emulator
Support HLE system, compiler, and debugger
Can control configuration like other emulators
Pros and Cons of WhineCube Emulator
Pros:
Support old windows OS as well
Amazing graphics and sound support
Active developer community
Cons:
Don't have DSP assembler
Can crash sometime as it is unstable for now
#4 SuperGCube
Currently available for Windows operating system, SuperGCube is another GameCube emulator. Maybe later it can be seen on other platforms as well but for now only available for Windows.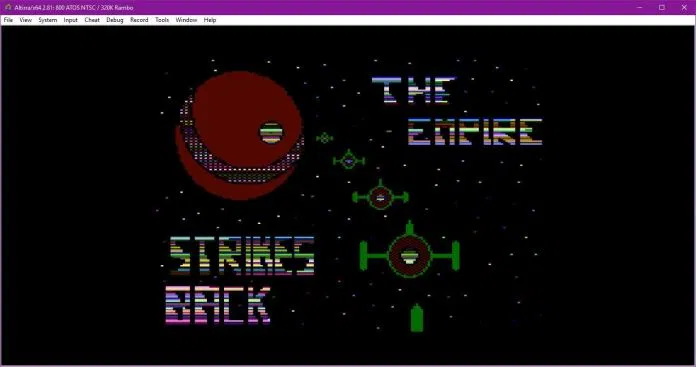 If you're following the GameCube emulators then you might have come to know that the GCube emulator was closed. And now this Super GCube is a new form of discontinued GCube emulator. It has been launched with a few major features and upgrades.
The major changes we experienced are-
High performance
And Better emulator
The emulator has interpreter mode and soon developers are launching the recompiler mode
Features:
Optimized for high performance
Great emulator
Open-source emulator
Great graphics and platform
Pros and Cons:
Pros:
Better graphics
Great sound effect
Configuration can be controlled
Cons:
Only support a few commercial games
Crashes sometimes as it is still unstable
#5 GCEmu Emulator
GCEmu Emulator can be your last option when looking for the GameCube Emulator. It was developed way back in 2005 but still, it is a kind of incomplete. And while using this emulator you may experience some technical glitches.
It is also available for Windows and doesn't have support for ROM and so for using ROM you need to use Browser. The positive thing about GCEmu Emulator is, it uses recompilation techniques for good speed.
Features:
Fast emulator
Provides good speed for games
Pros and Cons:
Pros:
Fast emulating process
Cons:
Incomplete emulator
Have bugs and crashes many times
Conclusion
These were all about the top 5 best Gamecube emulators which you can use. You can use these emulators for commercials games (some of them allows) as well.
All these Top emulators for GameCube are optimized for high performance and share some great sound and platform. The only con with these emulators are, they are not 100% complete and so you might experience crashes sometimes. But you may expect these rectified in the near future.