The joys of purchasing any new gadget are immense. You get to enjoy the new gadget which will offer you loads of new features, that too with great speed. Booting up a new PC is always fun. You can enjoy a host of features at an amazing speed. With so many features available, it is only fair that we can enjoy all these features at ease.
However, with time it may so happen that your system may slow down and you may not get the speed you used to. It may difficult for the PC to cope up. There may be several reasons why your system is not functioning the way it used to. One of the most important reasons I could think of at the moment is that it tends to store tons of unwanted files. However, just like garbage, this too needs to find its way to the garbage bin.
But a computer being an inanimate object, it may not be able to dump them unless commanded. Here is where a pc cleaner software comes into the picture. It is a software which helps you to clean your PC thoroughly, that too at no extra cost. At the click of a button, you are now able to clear all kinds of waste and unwanted files that are not required at all. Viruses too could be gotten rid of using this software. However, the next question that would pop in your mind would be – which software to choose from? There is no dearth in the options and varieties available, and choosing the right software is of utmost importance as it is directly installed into your device. However, your problem has been answered, as in this article, we have tried to list down 8 of the best PC cleaner software, which has created quite a name for itself in the year 2019.
The first software that would pop in anybody's mind is CleanMyPC, which is a Windows apps produced by MacPaw, who typically manufacture products for the Mac OS environment. It has a free space and startup program, with an amazing user interface. The user interface itself is pretty easy to use and functions pretty well. The interface design is simple and clean, and the user is not overwhelmed with too much detail. The tools are easy to use and a click 'Clean' button will help you to clear up tons of space.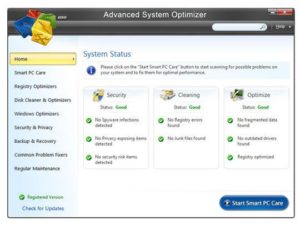 Advanced System Optimizer is surely a complete package. It comprises of several qualities and more that should ideally be present in a PC clean software. It helps you to figure out the data which should be cleaned and which should be stored, basically making it easier for understanding which data is not required in the system. It has an intuitive interface and can be used by one and all. This is another reason why it is a big hit amongst users.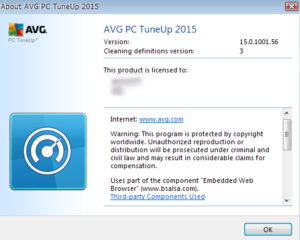 AVG is one of that PC software that first rose to fame due to the amazing anti-virus offered by this system. Not just anti-virus, it would also offer several amazing PC system tools, making it an instant hit among the users. Now with their PC cleaner software, they seem to have hit the mark once again. They offer you several tasks that you may perform at your convenience and ease, which includes Maintenance, Speed Up, Free Up Space, and Fix problems which you might face. It also has an 'All Functions' section which helps you to choose any tool you wish to use.
4)    WinZip System Utilities Suite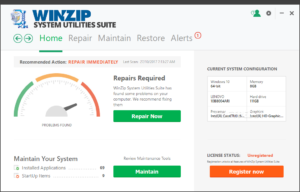 WinZip is another one such software which offers a wide range of tools to choose from which will help to maximize your PC's efficiency. It will make your system have a healthier life by solving common and petty issues faced by any system, These issues cannot be ignored in the long run as it may cause severe problems in the future. If you are someone who is into graphics or software designing or any other such heavy-duty work then you could rely on this PC software for cleaning it.
5)    Avast CCleaner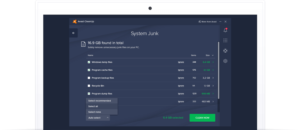 CCleaner has been one of the most widely-used PC cleaning software around the World. It has already created a name for itself in the Anti-Virus department and this one just adds the cherry on the cake. However, it is good to note that this software faced some security issues in the early stages. However, if you are still willing to take the risk and want to purchase this software, then it all depends on you. In the end, this software was one of the best ones in the market and it did try to solve all its vulnerabilities.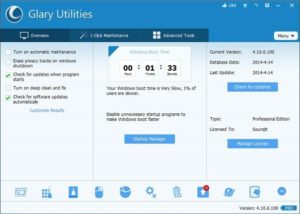 Glary Utilities is another amazing software that offers several multipurpose solutions to clean your software. Similar to several other PC cleaner software, this one too has been able to manage your PC and also offers several tools to do so. What makes it stand out is that it has several small useful tools that will help you personalize your PC as per your needs. There are tools such as Empty Folder Finders, Shortcuts Fixers, File Splitter and several such tools to help you clean up that storage space on your system.
7)    CCleaner
CCleaner is a software that removes junk and helps you to reclaim space. This is one of those which has several different tools that enable you to browse safely, without any threats and all in all, monitors your system. It comes with both – a free and paid version which you can opt for as per your needs and choices. This program is available for both Windows, Mac and Android Users.
Norton Utilities provide an amazing range of utilities that you could choose from, with the help of their easy to use interface. It also has the click optimization option to select when your PC does not function well and you want it optimized. It also has several additional features, from duplicate file checkers to lost file discovery to secure deletion. This is a paid software that comes for $4.99 for 3 computer licenses, which, according to me, is not a bad option at all.
Conclusion –
The market is flooded with several PC cleaner software. If you feel there are any other software which need to have been present in the list above, mention them in the comments below. Also, do not forget to share this article with the other system and software fanatics. Maybe there might be someone out there in the search for a perfect PC Cleaner software.