If you will look into the Google play store, you will find an app for almost everything. Being an android lover, recently I was searching for the best app for GK (general knowledge) and came across many. And so, thought to write a detailed post on best GK android apps for everyone who searches for such apps.
When I started looking for the app for GK, what I did- I simply installed 3-4 apps and started trying for the best. Unfortunately, at first instance, those were either not much useful or were paid. And so, I started looking for more to find the best free GK app for android. After several hit and trial, I got the app which I was looking for.
Based on my experience while hunting for the best free app for GK for Android, I came across several great apps. Here I am listing 10 of those so that you won't have to waste your time and easily you can get one.
10 best android app for GK [All are free]
Here are some of the best free android app for general knowledge you can install. These are free and have required information in the précised manner.
#1 Wikipedia- Best All In One App for GK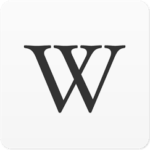 What can be better than our own Wikipedia!
Yeah, Wikipedia has its own app for GK which is enough to get any kind of information out on the internet. This is a free app to get all the information and the best thing is, it is ad-free as well and will be forever.
The best thing about Wikipedia is, it has over 400 articles in 300 different languages. And so, you can select your own languages in the app and start reading/learning accordingly. Wikipedia has got 4.4 ratings out of 5 on play store.
Pros:
Free and no ads
Lots of content by experts in the area
Cons:
Not only focused on GK but has all kind of content
#2 General Knowledge – World GK
This another great app for GK I found on the play store with an average rating of 4.2 out of 5.
It contains multiple choice questions (MCQ) which can help you prepare for the competitive exams in an easy way. All the current affairs listed here classified in various sections- world, technology, science, etc. and are being updated regularly.
The app has around 15k+ general knowledge questions and also has several previous year papers for exams like- SNAP, MBA entrance, Bank PO, UPSC, and other similar competitive examinations.
Pros:
Available in different languages
Large database of questions and previous year papers
Cons:
GK questions related to medical exams not covered
The app contains ads for revenue generation
#3 OnlineTyari
This is another GK app for android for free exam preparation. They cover the general competitive examinations like- SSC CGL and CPO, Railways RRB NTPC and Group D, FCI Recruitment, IBPS PO and Clerk, IAS Prelims and state level government exams.
The app is available in English, Hindi, and Marathi (Regional Indian Language) and serves the previous year paper for several exams as well.
You can get exam alert, online mock test, question papers and all exam related materials which will help you prepare well. It has got an average rating of 4.5 out of 5.
Pros:
The app provides many ways to prepare for the exam and not only quiz
Have diversity among the general competitive exams in India
Cons:
For advanced preparation, you need to buy the pack
Some technical glitches in the app which makes it little difficult sometimes
#4 India GK
India GK is another Android app for general knowledge preparation for the different competitive exams happening in India. The app covers daily current affairs, GK, Science Notes, Old Exam Papers, and over 5k+ questions. These will help you prepare well.
This Indian GK has got 4.5 average ratings on play store out of 5 and is beneficial for the exams like UPSC, SSC, Bank, GATE, Entrance test, Central, PSU, and State Government Competitive examinations.
Pros:
The app has over 50k+ questions and around 300 solved papers
The app is free to use and run ads for revenue
Cons:
Some users have a complaint about the wrong answers/typos given
The ads in the app can be a little disappointing
#5 Jagran Josh
This app is by the very famous Hindi newspaper Jagran and quite helpful. The app offers the latest current affairs, One-liners (very useful for revisions), General Knowledge, smart quizzes, and previous year papers. Jagran Josh app is available in two languages- English and Hindi.
The app has got an average rating of 4.3 out of 5 on Google Play store. The current affairs can help you with all kind of exams like- General competitive exams, Medical exams, management exams, etc.
Pros:
By the reupdated media house and so you can rely on the information
Covers wide ranges of exams
Cons:
Such apps use a large number of ads which can be disappointing
#6 Quizlet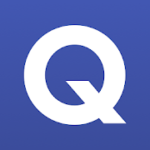 Quizlet is an android app for learning languages and vocabulary. And so, as most of the exams have a separate language and vocab section and so you can use this as well.
This app is so popular that the play store shows this with the editor's choice category and has got a rating of 4.7 out of 5. It has a total install of ten million.
You can create your own flashcards, test your knowledge with the practice tests, can use fun games to make the learning interactive and much more.
Pros:
Available in 18+ languages
You can create your own flashcards and test your knowledge
Cons:
Sometimes you may face some technical glitches while taking online tests
For some category, you may need to pay
#7 Bank Exams Today
Bank Exams Today is another Android app for GK and is free. This is a dedicated app for banking exams and can be extended for general competitive exams as well.
The app has got an average rating of 4.6 and has around half a million active installs on Android devices. The app has been developed by considering the following exams- RBI Grade B, NABARD Grade A, Bank of Credit Officer Exam, SEBI Grade A, ISRO Assistant, SBI PO, SBI Clerk, Punjab, and Haryana High court Clerk Exam.
Pros:
Almost covers all the banking exams in India
Has a variety of courses
Cons:
You need to pay for taking up some regulated courses
#8 Current Affairs 2019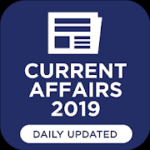 Current Affairs 2019 is another free GK app for android offering quiz for general purpose exams. The app is being updated regularly and so you can always expect fresh information.
Available in two languages- Hindi and English, the app is suitable for all the general-purpose exams like banking, railway, SSC, etc. The only problem I can say with this app is the year. Not sure whether the developer will publish a separate app next year or how it will be. Because many apps which contains specific years have been stopped being updated after that year.
This app has received an average rating of 4.6 out of 5 and has around 1 million active installs.
Pros:
Weekly and monthly quizzes
Completely free
Cons:
Not sure whether it will be updated next year or not due to year associated with the app name
#9 Adda247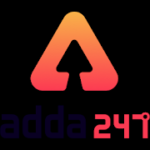 Adda247 is another free GK app for everyone available on play store. And this can be downloaded to keep yourself up to date with the latest current affairs and competitive exams.
Adda247 also provides the offline classes here in India where people get prepared for the different banking and general competitive exams. And using the android app of the institute, you can prepare for the exams like- SBI PO, SBI Clerk, IBPS, Bank PO, Bank Clerk, SSC CGL, LIC AAO, RRB NTPC, Railway Exams, CTET & DSSSB.
They have video course, quizzes, mock tests, magazines, etc. which can help you prepare for exams in a better way. Adda247 has got 4.6 average ratings on play store and has been downloaded 5.5 million times.
Pros:
Good content and information on general purpose government exams
Lots of shortcuts for time management and revision
Cons:
A few users have complained that they get stuck while watching offline and also sometimes it's automatically gets locked out
#10 Wifi Study- Best App for GK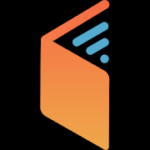 Last but not least, WiFi study has been my favorite. Recently they have been acquired by unacademy at some handsome valuation as well. The major reason why I personally like WiFi Study and consider it as a top GK app for Android is due to its live classes. Their classes are kept on going via YouTube and you can join them.
The app has got 4.6 average ratings out of 5 and has been downloaded 1 million times from play store. It has- Daily Free Live Classes, Practice Quizzes, FREE Live Tests, Performance Analysis, All Govt Exams are Covered. And so, it is a one-stop solution for all the students preparing for competitive exams.
Pros:
Covers a wide range of competitive exams for free
Covers the defense exam preparation as well
Cons:
Some users have reported about the performance like search issue, getting stuck at some point.
Rest has been amazing so far.
Conclusion
These were some of the best apps for GK for Android which you can use to prepare for competitive exams. These majorly shares the GK from all the area focused on the competitive exams. For more content, please check our Technology section.
I would love to know which one of these apps you are using for your preparation!