Common Blogging Mistakes: When I started Techibiz in early-2012, I made various blogging mistakes and as a result, I received extremely low traffic; managing about 2,000 views in 4 months.
I realized it after a few months into blogging that I was making some big mistakes on my blog. I decided to write this post for all new bloggers who are having trouble in driving traffic to their blogs. And so, I thought to list all those common blogging mistakes so that being a newbie you will not do.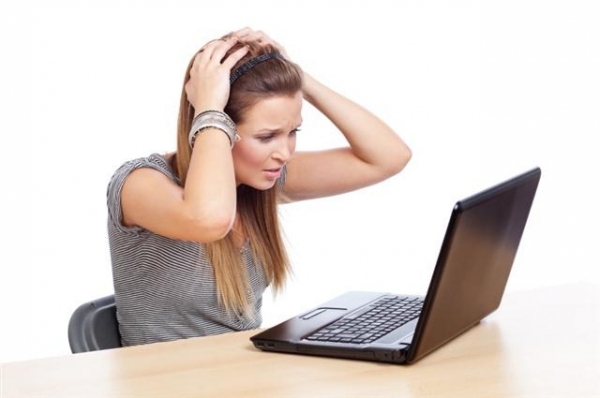 Top Common Blogging Mistakes a New Bloggers Should Avoid
1. Focusing more on marketing than content – Top Common Blogging Mistakes
This was the biggest blunder that I made with my blog. I devoted 30% of my time on writing blog posts and the rest 70% in marketing them on social media and forums.
The biggest piece of advice that I can give to any blogger, whether new or old is to devote more time to writing great content that is almost irresistible to read and share. Once you start writing high-quality content, it would be much easier to market that content. You won't even have to market it yourself. Your audience would love to promote it on social media and other channels if they love your content.
You should devote 70-75% of your time in writing high-quality content for your audience. The rest 25-30% should be focused on promoting your blog posts on various channels like social media, forums, e-mail marketing or any other form of marketing that you practice.
2. Not building an email list
This was the second mistake that I made. I was just publishing a blog post every 10 days and trying to drive traffic to that blog post. I soon realized that I had to build an e-mail list. Marketers are absolutely spot on when they say that the money is in the list.
I advise you to use a service like Aweber to start collecting e-mail addresses from your readers and Popup Domination to build amazing looking opt-in forms and multiply your e-mail list, subscribers. Later you can use these email list to make money online. There are many other ways to make money online which will discuss later including these URL shortener sites.
3. No, subscribe bait
When I decided to build an email list, I did not offer any subscriber bait to my readers if they got into my list. These goodies can be e-books, tutorial videos, podcasts, checklists, guides or anything else.
I advise any of you who are trying to increase their email list subscribers to offer a free e-book, report or any other "subscribe bait". It is something that will encourage your readers to subscribe to your email list and I guarantee you at least 200% better results when you apply this strategy as a part of your email list growth plan.
4. No SEO experience
When I started out with my blog, I had almost no SEO (Search Engine Optimization) experience. As a result, my blog posts could not be found anywhere in the search engines and I missed out on the biggest source of traffic for my blog, i.e organic traffic.
I advise you to regularly visit blogs like Search Engine Land and Search Engine Roundtable to keep up with the latest SEO news and updates.
5. Writing (Really) Boring Titles
The blog post titles that I started out with were similar to the ones which I mentioned not to use in my blog post "8 Tips To Write Killer Blog Post Titles". I advise all of you to read this blog post and try to use the techniques mentioned.
6. Choosing the wrong blogging platform
When I started out, I chose Weebly as my blogging platform. As a result, I was way behind my competitors in matters relating to SEO, design, functionality integration etc. I agree that it is much easier to use Weebly to make a website or blog but I advise anyone who wants to build a professional blog to go with WordPress.
I did not add social media sharing buttons on my website. I advise you to install the Digg Digg Alternative Plugin that adds a side floating social media sharing bar that makes it much easier for your readers to share your content.
Conclusion
Now that you know about some of the big mistakes made by new bloggers, try to improve your blog by applying the techniques mentioned in this blog post. Enjoyed reading this common blogging mistakes post? Share this post on Twitter, Facebook and Google Plus with your friends and spread the message!
If you have any questions regarding these common blogging mistakes, please feel free to ask them in the comments section below.