If you are looking to download Mi Account unlock tool or remove MI cloud verification then you are at the correct place. Here we're going to talk about how to download MI account unlock tool and then how to bypass MI activation.
The best thing about this guide on remove MI cloud verification is, it is applicable to all Xiaomi MI and Redmi smartphones running on MIUI ROM.
All the Xiaomi smartphones come with the MI account and allow you with the following-
Backup all your contacts and files (audio, video, messages, images, and more) on the cloud and then allow you to restore anytime you want.
These MI cloud accounts are really helpful when you buy a new phone and want to import everything from the old phone. All you need to do is, just log in with the same credentials of your old account and then automatically all your data will be synced.
MI Account ID and Password Lost- What to do now?
Now let's say you lost the old MI account ID and/or password. This may be due to many reasons including you formatted your phone. And again, you need to enter the credentials so that you can restore the files.
But if you have lost MI account credentials then there will be a problem for you. The solution is you can simply click on "forget password" and retrieve the account. Does this seem to be easy…right?
Yes, but the major problem will come when you lost both ID and password. Forget password can only work if you remember the ID.
So, in this case, you need to download MI account unlock tool and bypass MI cloud activation verification. This is the easiest way to unlock MI account without losing the warranty of the phone.
What is MI Account Unlock Tool?
MI account unlock tool is a legit software used to bypass MI cloud account activation. This helps you unblock MI cloud account without user id and password. With this MI account unlock tool, you can unlock all the Xiaomi MI and Redmi phone running on the MIUI operating system.
This remove MI activation software can also solve the following error- this device may be associated with an existing Mi account.
You can download MI unlock tool on your windows system (supporting OS- Windows 7, 8, 8.1, and 10) and remove the MI cloud account.
Download MI Account Unlock Tool
You can download the account unblock software from the below link-
[maxbutton id="2″ url="http://www.mediafire.com/file/j2d5f89fgvc3aq9/MiFlashUnlockToolV.2.2.406.5+%281%29.zip" text="Download Link" linktitle="Download Link" ]
How to use MI account unblock tool
All the Xiaomi and Redmi MI smartphone users can bypass MI account activation or simply remove MI cloud account using this software.
You can boot the smartphone in the "recovery mode" and follow the below steps-
1. Download the software using the above link and locate in your folder. By default, it should be in your download folder-

2. Extract the zip file and locate the .exe file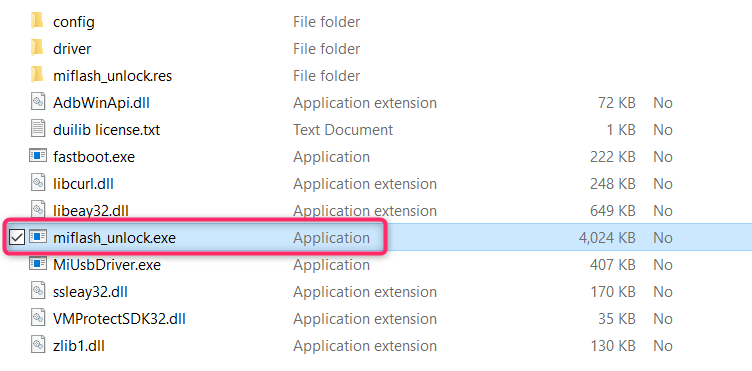 3. Right click on the file and select open as administrator
4. Boot your phone into recovery mode. For this, press and hold "volume up + power key"
5. Now connect your phone to PC where you have installed the MI account tool using the USB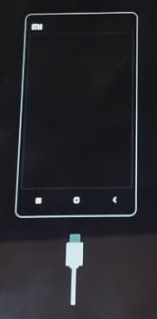 6. Now open the installed software and click on the "Information" to confirm if the device is connected or not
7. If it is not showing then make sure the USB connection is fine and working
8. And at last, you just need to click on the "Bypass MI account"
This will lead the phone to be rebooted automatically!
Conclusion-
This was all about how to download and use MI account unlock too. Using the above steps, you would be able to correctly bypass MI account activation.
Do try and let me know if you find any issue while bypassing MI account activation. For more such posts, please check our software section.