Every business owner and marketer need to take advantage of using Pay Per Call advertising as one of their primary marketing tools for driving results. It helps to generate a good source of sales and of course revenue as well. PPC helps every business to reach its potential customers and it sells itself. In, this post we are going to talk about how these firms are using pay per call and using the Pay Per Call Tracking Software to drive the best insights.
What is Pay per Call?
Pay Per Call is an old-time marketing tool where an advertiser pays their affiliates or publishing partners to call on behalf of the advertiser.
Pay Per Call is the lead generating strategy for any business, especially when it comes to a financial firm that connects businesses with the customers they are looking for. Every business pays for every single call where the callers speak directly with the customers.
How does it Work for financial business?
Let me just simplify things for you, pay per call marketing is categorized into three parts.
Business owner
Customer
Marketing professional.
There will be an advertisement with a tracking number or the order number attached to it. Then when the caller or the customer sees the ad, if it urges their interest, they will call the tracking number which is indirectly the phone number.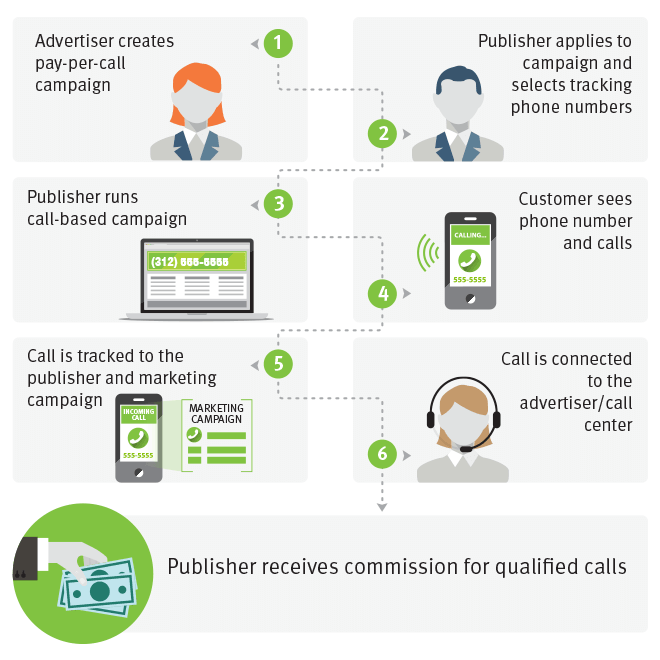 After the customer calls, the call is routed to the business owner or the business. The business representative then speaks with the customer to generate a sale and a long-term business deal. The marketer will track the phone call and it will be billed later.
Why You Should Implement This Marketing Strategy
Everybody today has a Smartphone. Most people overall the universe has one number, and that number could be grown more. Every business should target all these people as their potential callers later those callers can be converted to revenue and sales.
Customers Want to Talk to You
If you think that online shoppers don't like to talk to businesses or the advertisers, then you are completely wrong. And this misconception generally takes many businesses to the edge of heavy losses costing a load of revenue. These customers generally are guaranteed ones with high revenue conversion rates for businesses who use pay per call advertising strategy.
It's Less Competitive
When the customer gets to that though where they want to call up a business, then that means they have already checked out and tried buying their product with all the others. They generally call up the businesses to know about the shipping, prices and rest specifications of the product or the service.
Pays for Itself
It is completely understandable that, not every business owner can afford to make the PPC effort, especially when it is a small business. Luckily, pay per call marketing will give you a fabulous return on investment (ROI). These call tracking tips will further help you scale the campaigns as well.
Easier Tracking
If you want to implement or execute a new marketing strategy, you should know how to track the results. By this, you can easily measure whether the investment returns are in your favor or not. It is not limited to some customers but applicable to the universe.
Conclusion
Pay Per Call is a tried and true marketing strategy, but trust me it is still the best one to generate more leads and more sales for your business. Remember, we still say, Old is Gold!