iMessage is one of the most sought after messaging apps for iPhone users. Though there are several other apps such as Whatsapp and Telegram, iPhone users will still prefer opting for iMessage any day. There are many people out there who want to opt for iMessage on their Windows PC.
iMessage is loaded with several features such as P2P money transfer, several emojis, digital touch, GIF, message encryption, etc; it is seriously the app you have always been looking for. With so many features available, it is one of the most sought after apps the World over. However, since it is only available for iDevices, it becomes a bit difficult for Windows users to access. Here are a few ways that we have enlisted to help you use iMessage on your Windows PC. These methods could be tried on Windows 10, 8, 8.1, 7 and XP.
Like it is said, Google has answers to all the Worldly questions, and this stands true here as well. No doubt, you can use iMessage on your PC with the help of Google. Google Chrome is one of the leading web browsers the world over and is present in almost every device. You can use it in several different ways and that too, for enormous modified possibilities. In the same way, Chrome Remote Desktop is one of its modified accessibility. It enables you to access your data, remotely anytime and anywhere.
The steps for the same are as follows –
•    One of the most important steps here is to have a Mac and a Windows device to use iMessage on your PC.
•    Go ahead and download the Chrome Remote Desktop on both the devices. You could use this link to download the same.
•    Once the application is installed, click on 'Launch'
•    Download the Chrome Remote Desktop Host Installer separately just on your Mac device. Once that is done, install the application.
•    The device is finally ready for you to read your iMessages on your PC.
•    Connect the two devices using the security code mentioned and enjoy the iMessage on your very own Windows PC.
•    This is one of the simplest and most widely used methods the world over to download iMessage on your PC.
There may be several people out there who do not own a Mac software but want to get the iMessage application up and running on their Windows PC. Your wish has now been granted, my friends! iPadian is a third party software that creates a virtual iOs system on your Windows PC, thus letting you install Apple's popular messaging app on your system.
However, you need to be doubly sure before you run this software on your system because it tends to flood the computers with malware. Some of it could even be dangerous to the system. Hence, you could opt for this method only if you have the necessary precautions in place.
The steps to run the application are as follows –
•    Firstly, you need to download iPadian Emulator.
•    Once that is done, install the .exe file on your PC.
•    Run the emulator and accept the terms and conditions presented to you.
•    Once the process of installation has been completed successfully, launch the iPadian software on your computer.
•    Next, you need to search for the iMessage app in the search bar.
•    Finally, you may now go ahead and download the messaging app on your system.
•    Once that is done, launch the app and start your maiden experience of iMessage on your Windows PC.
3)    

Jailbreaking the iOS device
Jailbreaking is one of the most highly used techniques in the IT world. It means applying a set of Kernel patches. In layman's language, it is a set of rules given to the device to disable the conditions imposed on Apple devices by Apple Corporation. Before you go ahead and Jailbreak your device, it is always better to create a backup of your data at 2-3 different locations – local as well as cloud-based. Once the backup is complete, you could go ahead with the following steps –
•    Install the app called Cydia to jailbreak your Apple device. Cydia is a collection of applications that are enabled after you have jailbroken your Apple device.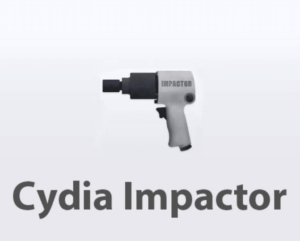 •    Next, you need to get an app called the Remote Messages on Cydia to set-up a web-based interface. It will cost around $4 and will give you access to several different applications and extensions.
•    You will now be able to connect to this web-based interface using your iPhone's IP address found on the browser. Following '.333'. You can move ahead only if you complete this step.
•    Lastly, you need to login to have full access to download iMessage for PC.
•    An alternative to Cydia is Tweakbox, which does not charge you for the apps in its directory and is free of cost.
4)    

Accessing iMessage history on Windows PC
The abovementioned methods will help you get iMessage on your PC. But there remains a method which will help you view older messages and history on your Windows PC.
For this method, you could use the iMyFone D-Port iPhone Data Exporter. It is one of the fastest-selling apps which will help your data extraction and in the recovery domain field. You could download the app from here.
The steps for the same are as follows –
•    Download the iMyFone D-Port app on your Windows Pc.
•    From the Export from the OS device tab, click 'Start' to choose the required file type you need to export into. Finally, the app will prompt you to connect your iOS device to the computer. Just follow the attempt.
•    Connect your device and click the 'Scan' button. This step will take some time depending upon the storage of your iOS device.
•    Once this is done, the iMessages on your device will display.
•    You can check the files by clicking them individually and choosing the desired data. Next click on 'Export' at the bottom right corner.
•    A popup window will ask you where you want to store the iMessages on your PC.
Conclusion –
iMessage on PC provides top-class features with several amazing accessibilities. But the bitter truth is that it is available only for iOS users officially. We hope someday Apple Corporation will create an application that could be available on several cross-platform devices as well.
If you like what you see so far, let us know in the comments section below what you think of the above methods. If you know of any other methods, let us know in the comments section below. Do not forget to share this article with those in need!