Are you looking to get your logo designed but stuck with the price/design?
Well, I have a solution for you today. In this post, I am going to share one online logo designing platform Logo123 which allows you to develop a logo for free. The best thing is Logo123 uses the advanced technology to suggest you the best design and color combination.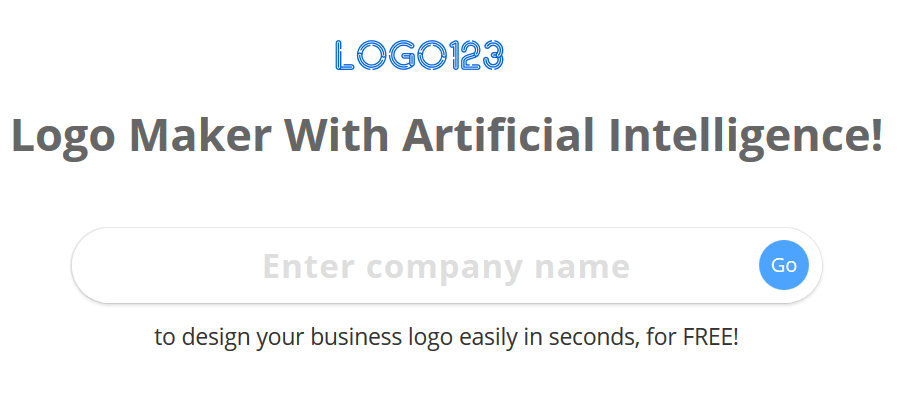 Usually, I have seen people thinking about the price associated with a professional logo but a tool like Logo123 enables you to get the logo quickly and in an affordable amount.
Today, I am going to review Logo123 and will show you how you can develop a professional logo for free quickly. Let's start with Logo123 Review and see how it works and the cost associated with the tool.
Overview of Logo123- Logo123 Review
Logo123 is a SaaS tool which enables you to self-design the logo online with the help of their tools and artificial intelligence. It is the first online logo design company which offers the logo design enabled with artificial intelligence. You can even get the low-quality normal logo for free while for the high-resolution and transparent logos, you'll have to pay a nominal charge.
Here are some of the amazing features I experienced while working with Logo123 platform-
You can get normal resolution logo for free
Get the high-resolution and transparent logo just by paying a nominal fee which we will discuss later in this Logo123 Review.
Get extra stuff like contact card, T-shirt etc. with your logo at the same platform
Excellent support by the Logo123 team
Product is powered by AI which ensures better quality and design
Now as you know how Logo123 will help you design a professional logo online in the budget, let's see how to design a professional logo with Logo123 quickly in this Logo123 review.
Step by Step Procedure to design a logo on Logo123 Platform
Just follow the below steps to design a good looking and professional logo with Logo123.
Browse through the home page of the Logo123 website and you will find a box asking for your company name. Just enter your company name here and proceed. For example, I have added my site name- TechiViki.
Here you can even edit the name of the company or add the slogan if you have one and want to with the logo. I didn't want any and so haven't added. Now you can search for the symbols according to the niche of your business and click on makeover button for the changes to take place. And now we have the logo like below-
Click on the logo which you liked and it will show a pop-up option displaying the different similar logos with an option to edit the font family, color, and size. You will also find other goodies like phone cover, contact card etc. which you can select as well.
Now, just save the changes you have made and click on buy option to show you different pricing options and free options.

Once you have finalized everything, just click on Buy option and this will ask you to signup/login as required. You can do that quickly and get to the order summary page.
Here are the different pricing options available-
As you can see above, if you are just looking for the low resolution and colored background logo, you can get that free. You can do this for testing else it won't look good.
Once you're sure that you have got what you were looking for, just select the professional plan which just costs $49 and you can get a high-quality and professional logo with the copyright permission as well.
Also, if you are not satisfied with what you have designed so far and need experts' help, you can go ahead with the designer assist plan where in just $99; you can get what you were looking for. Even you can ask for three revisions.
Once all done, you can generate the invoice and you are good to use that logo anywhere you want.
Conclusion
Logo123 is an excellent platform to design a professional logo for free. Also, if you are looking for a full-featured and copyrighted logo, you can get that just in $49 which is way less than what market charge.
Try the platform and share your experience with us. The best thing is, it uses AI which provides you the great experience in terms of design and colors.
[maxbutton id="1″ url="https://www.logo123.com/" text="Try Logo123 Free Now" ]