For any graphics designer or a company who work digitally, videos and graphics are quite important. It can be used in terms of advertisements or just showing the introduction of the product.
Or if you are someone who is working as an affiliate marketer or any form of digital marketing, you need the small ads in terms of video to run your ad campaign. And in such form, you don't need the complete video of the product. What you need is a small video of 1-2 minutes which you can use while running the ad campaigns.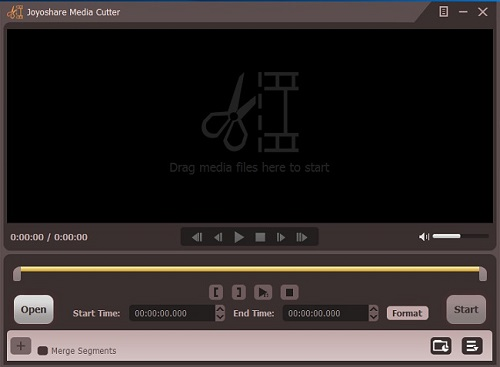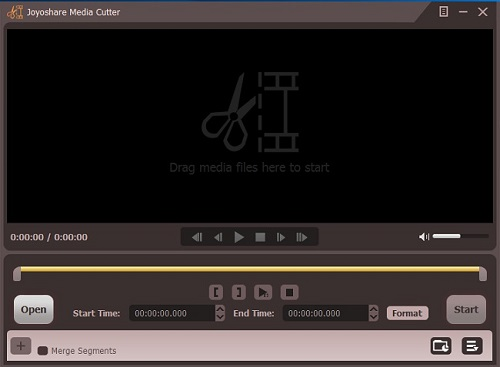 Also, it is not always necessary to have that 1-2 minutes of videos from one particular part of the video. It can be few seconds form the beginning while the other parts form the middle section while another part will be from the last section.
In such cases, if you will go with the professional video editor, you may end up spending hundreds of USDs which will be an additional burden on your campaign.
The best way to manage such situation is to use some kind of automated tools which can get these works done. One such and the leading tool is Joyoshare media cutter which is helping you manage all kind of media files operation.
In this post, we are going to talk about the Joyoshare media cutter and will see how best we can utilize the software for both professional and personal uses.
Joyoshare media cutter is a leading producer of the software product company Joyoshare which operates globally. They have the operation in 100+ countries with multiple products in their bucket. Some of the quite popular products are-
Video Converter
Media Cutter
HEIC Converter
Screen Recorder
These products are working quite good in the market with thousands of customers. The best thing about Joyoshare media cutter is, it's quite cheap. The yearly license just starts at $29.95 and you can use it as much as you want.
Here are some of the leading features of the Joyoshare media cutter which you should know in order to use it the best.
Cut and Merge without quality loss
Usually, we see that after editing the videos in any way, quality gets degraded for any video. But you can be safe while working with the Joyoshare media cutter. You can cut the video and audio from any part or combine audio and video as required to make the required media file.
The files can be any simple file or an HD file or a web video or gaming video etc. It will work best for all such media files. Once editing is done, you can export the videos to any devices like smart TVs, apple system etc. Also, the speed of the operation is amazing, and you may receive up to 60x speed while performing the operation.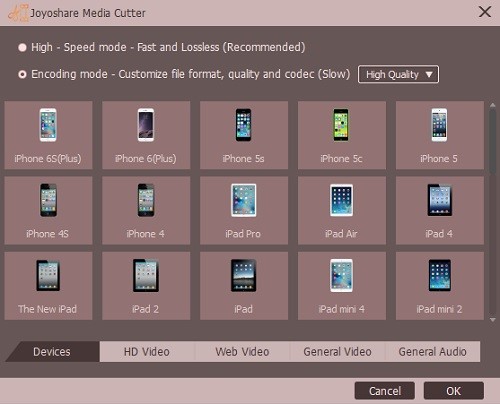 Multiple supported formats
This should be the basic quality of any such tool and Joyoshare media cutter is good here. The edited video can be exported in any format. The software supports the following output video format- M4V, MP4, AVI, MPG, MPEG, 3GP, 3G2, MKV, WMV, ASF, H.264, VRO, OGV, PMVB, MP3, etc.
Another benefit is, you won't only convert the video from one format to other formats, but also you can extract the audio from the video file. This will be quite helpful when you have to save the space and share the file for the audio use.
Conversion speed
Unlike other converter and merger system, Joyoshare media cutter offers high speed while managing your video files. It can offer you somewhere speed up to 60x. So, all kind of files uploading, computation, and downloading can be done very quickly.
Increase the Accuracy
When you are merging the video and audio, you need to take care of the accuracy of the file. Sometimes what happens is, you just overlap the things and later it doesn't match. Joyoshare media cutter offers great tuning and mechanism to fine tune the resulting video.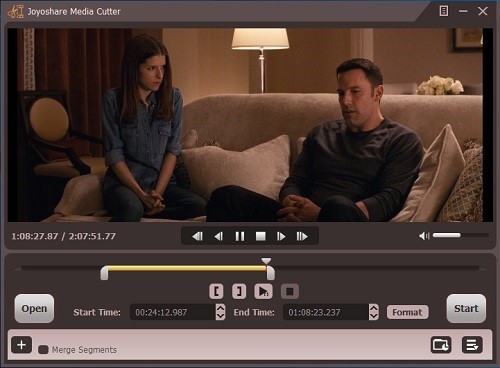 Device Support
Joyoshare media cutter support various devices and formats as an input system and the output system. Once your video is created, you are free to transfer those to any system as you want. It can be PS4, smart tv etc. But remember to use a VPN if you are going to transfer your video online to prevent data theft.
The plans and pricing of the Joyoshare media cutter are quite easy and popular. The plans are for a year of a lifetime and also depend on the number of users you will use. Here are the detailed plans and pricing.
The price for one user for one year starts at $29.95 and the lifetime plans start at $49.95 for 2-5 systems. If you need support to more users, you can subscribe to unlimited plans at $69.95.
All these plans come with the free support, upgrade, and maintenance as applicable. You can browse through their official website to know the working of the software and how it cut and merge the software in real. The processes are quite simple, and you can easily do on your own. You can try and download the software here.