In the past, we used to transfer data from our phone to PC using USB, Bluetooth and Memory card. However, these are now all things of the past. Thanks to the fast development of technology, now we can discard these traditional methods of transferring files and adapt to the new age methods to do so. Specific applications like AirDroid have made it possible to move Android files easily.
AirDroid is an Android application that can help you transfer files using the Wi-Fi network. IT helps you out with several functionalities such as managing SMS on the desktop, importing and exporting multimedia files, locating the phone with the GPS tracker, copying applications and much more. However, there are still several problems that users face when they use such an application such as it cannot be connected successfully, unable to transfer a specific type of media file and much more.
Therefore for those who are looking for AirDroid alternatives, you have bumped into the right article as here we will help you in finding the perfect options to AirDroid. However, it is suggested that you first undertake a quick study of the alternatives and choose the one which suits you perfectly. The top six choices to Android are as follows –
1)     AirMore
This application allows you to transfer files quickly between mobile device and PC, without any hassles. It also helps you to organize your data in your device on the browser. This app lets you sync your contacts, apps, and messages. IT also includes a 'Reflector' feature, which lets you mirror your Android device's interface to a computer, like AirMirror.
Capture device screen in one click on the web wirelessly. And it allows you to keep it as a file or copy it to the clipboard. With this, you can share with others what is happening at the moment for the first time itself. AirMore is free although it still lacks features such as remote screen and screen recorder. It is still, however, the best AirDroid alternative you can use.
ApowerManager works for both Android and iOS using your Wi-Fi connection. For the Android system, it can be connected using your USB system as well. This is a phone manager which can transfer all sorts of media files wirelessly, such as photos, videos, music, contacts, and messages. It also gives you the option to backup and restores mobile data with the capacity of taking a screenshot of the photo interface and projecting the phone screen onto the PC. It has a user-friendly interface and is easy to use. You can achieve wireless data transferring using your Windows, Mac, Android and iOS software.
3)     Vysor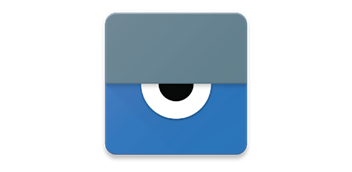 The AirMirror feature on AirDroid is great, but due to its wireless nature, it fails to make a connection with the user. The quality of the mirror largely depends on the Wi-Fi network. But, Vysor lets you mirror, view and control your Android on your computer. Vysor Share also lets you share your screen with others for remote assistance. Use apps, play games, control your Android with your mouse and keyboard. This app is available in the free version, but you can opt for the Pro version if you want features like wireless mode, full screen, better mirror quality, drop files and more.
4)     MightyText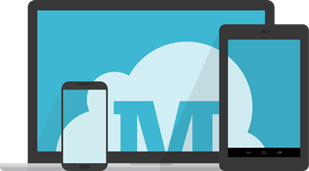 MightText is similar to AirDroid in terms of wireless transferring between phone and PC as well as texting directly from the desktop. This application allows you to text from your computer straightly along with the features of call notification, phone battery alerts, power viewer and photo editor. The best part of this application is that it is 100% free and is compatible with Windows and Mac. The only downfall here is that this app merely supports the Android device.
5)     Join
Join allows you to easily do stuff remotely on your Android and PC devices like SMS, notifications, clipboard, and much more. This app has gained a lot of popularity in recent months as an AirDroid alternative. It lets you share files, links, and locations to multiple devices. It also mirrors your messages, notifications and can be used to send messages from your computer. You may need to pay separately on the Play Store, and the Windows Store to use the apps on both the platforms after the trail. However, the chrome extension is available for free.
The AirDroid offers a screen recorder software along with other necessary tools that are available with AirDroid. AZ Screen Recorder is the best app to record the screen. This app will leave no watermark and works on a non-rooted device with no time limit. It also comes with no extra cost or charges. The Pro version of the application also comes with functionalities such as front camera overlay, countdown timer, draw on the screen, trims videos, among others.
Conclusion –
These superior alternatives are perfect for sharing files and easy to use. AirDroid is no doubt a brilliant app, but the security of the users is of paramount importance. So, if you want to move on from AirDroid, these alternatives should help you do so quickly. We hope this article helps you at its best. If you face any issue while using this app, let us know in the comments down below. You can also share other alternatives you are aware of in the comments below.
For more such alternative posts, please check this section.