'Images speak louder than words.' – This is one of those adages which is being followed since ancient times. It is also said that the best way of conveying a message is through images or visuals. There are several means and ways available that would help you to achieve just that.
During the ancient times, the Stone Age man would use simple tools made out of stones to depict images and art, which are being followed in today's times as well, and are acting as an example for modern art.
With technology and modernization, there has been a growth in the number of tools that could be used to generate simple visuals and images, which would also help to ease the process of conversing. One of these ways is Whiteboard Animation. Whiteboard Animation involves the use of a whiteboard and a writing instrument that would help you to present your idea effectively.
One of the biggest pros of using Whiteboard animation is that you don't need any special skills to master the art of using a Whiteboard. You just need the latest software, with special characters and animations which will help you to enhance your videos. In this article, I have listed down a few of the Best WhiteBoard Animation software which is the best among the rest.
Adobe Animate CC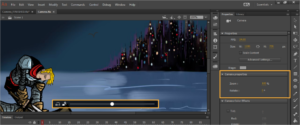 Adobe does not need an introduction. With its wings spread far and wide in every aspect of web enhancement tools, Adobe has surely created a name for itself. Whiteboard Software is another such software. It is the most professional among the lot and helps you to yield a great result. You may also not require any secondary software to use it.
It will help you to create some of the best videos and, that too with total and complete ease. However, the only con with this software, like with every other Adobe software is that it is a bit complex initially and may require quite a few tries before you get a hang of it. All in all, this software has proven to be a blessing for Whiteboard Animators around the World.
2)    Videoscribe
Offering an amazing and elegant interface, which you could use without even watching a single video tutorial, Videoscribe offers the best performance to its ultimate user. However, it stills allows versatility with its tools and allows you to take your videos to the next level.
You are offered a large library of media and also several easy-to-use timeline options which makes this program an ideal one for those who may not have knowledge about Whiteboard Animation or maybe using it for the first time. Offering several amazing drags and drop animations, you will surely be left asking for more.
3)    VideoJeeves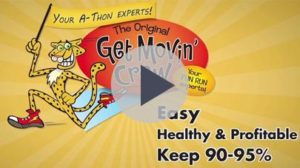 VideoJeeves is another Whiteboard Animation software that helps you to create Animation videos at ease. One major advantage of using whiteboard animations is that it makes your presentations more interactive, hence you could generate a loyal base of customers, thus generating ultimate consumers.
It helps to keep the audience captivated towards the video, creating compelling content that would make an instant click with the customers. From product promos,  tutorials, or training videos to advertisements, this software allows you to choose a template that would be best suited for your business.
4)    Explaindio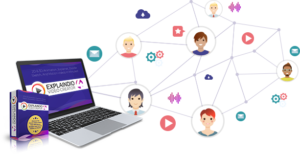 Explaindio is another amazing whiteboard animation software in the market. You could also create animated cartoons and animations using this. It also offers several different customization options which can help you create a better video. It also gives you an amazing opportunity to import your images or any other GIF image and it will convert them to white animation video. Now, how cool is that?
However, this software is a bit similar to the Adobe software and may require some practice before you get a complete hang of the software. Also, this software would be useful for educational purposes, it is designed for designing and several other such uses. They also do not provide a free trial.
5)    PowToon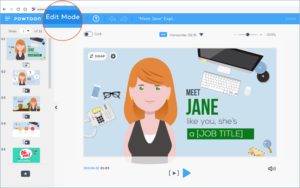 Those looking for great whiteboard animation software, which helps you create amazing presentations as well, then Powtoon should be the perfect option for you. It helps you to gain the attention of your seniors and co-workers in any business environment.
They also offer a wide range of templates that could be used to create Presentations easily. Using these templates, generating Presentations would be even easier. There also offers several webinars and has individual training centers, who will help you get all the assistance you need.
6)    TTS Sketch Maker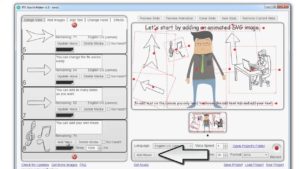 The term 'TTS' stands for text-to-speech capabilities as a unique feature. Hence, the TTS sketch maker is one of the software that helps you to convert speech into any form of visual you would want to generate. The interface is a little old-fashioned in terms of navigation but is clutter-free and not too hard to navigate.
The available voiceovers come in several different languages so that it has a reach that is far and wide. It offers plenty of room to experiment and is a great tool who are just venturing into the business of video making Since the user experience is not quite up-to-the-mark, it does not quite measure up to its overall winners.
7)    Doodly
As their website suggests, this is the only software that allows you to create Doodle style videos and that too within minutes. They also offer you the ease to drag and drop templates or icons and styles with the click of a button. You could also create blackboard and glass board videos as well as using this software.
They offer a big media library which helps you choose the required element at all times. If not, you could also use the smart doodling technology to create any element yourself. Hence, this software is for keeps.
Conclusion –
Through this article, I have tried to highlight some of the best whiteboard animation software. If you are aware of any such software which you think should have made the cut in the list above, sound it off in the comments section below.
We would be glad to incorporate the same as required. Also, do not forget to like and share the article with your near and dear ones.