Keyword Research is a vital part of SEO of your website or blog. Driving traffic to your blog is not as easy as it seems to many bloggers but it is literally a process. If you follow all the processes, the odds will always be in your favor.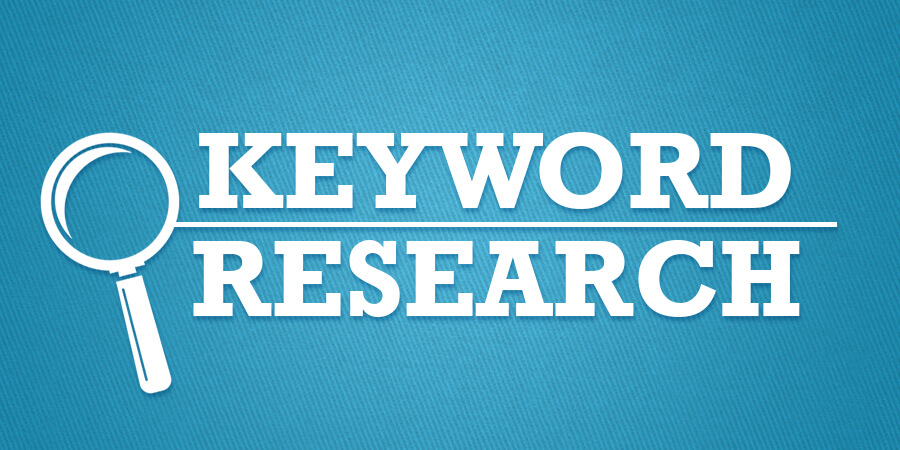 What Are Keywords? What Type Of Keywords Should You Find For SEO?
Keywords are those terms which your potential readers or your audience will be typing into search engines like Google. It is almost impossible to rank for a one-word keyword that has a good amount of search volume unless you own a domain with exactly the same keyword or you yourself own a high authority blog with a Google PR (Pagerank) of at least 4. For example, if we were to rank on page 1 for the keyword "blog" in Google, we would have to own the domain name "blog.com".
If you search for such a keyword on Google, you will get a bunch of links from high authority websites like Wikipedia or a link to the website like blog.com which maybe for sale or it may redirect you to another website or of course, it may be in use.
Note: It isn't always necessary that owning the domain name with the exact keyword will ensure that you rank on 1st page of Google. There are a lot of other factors. The main thing is that it gives you an edge over your competitors.
Keyword Research Tools
There are numerous keyword tools available, but the primary tool you should start off with for keyword research is Google's Keyword Planner. It is free to use and is one of the easiest tools to find the keywords that you need for your blog. One tool which I use for long-tail keyword research is Long Tail Pro. You can filter the keywords on the basis of average cost price for advertisers, search volume (both local and global), title competition and much more. Some alternative tools for keyword research:
1. Market Samurai
2. Wordtracker
3. KeywordSpy
4. Bing's Keyword Research Tool
5. Hit Tail (Another long-tail keyword research tool)
How To Do Keyword Research And Analysis For Your Blog:
Keyword Research depends a lot upon the niche you are focusing on.
Narrowing Down On Seed Keywords
The first Step in keyword research should be to narrow down on your seed keywords. Seed keywords are basically the general keywords or the most basic keyword of your niche. For example: if the keyword which you are targeting is "fresh trout fishing" for your Fishing related blog/website, your seed keyword should be "fishing". If your primary keyword is "weight loss body wraps" for your Weight Loss related blog/website, your seed keyword would be "weight loss".
Filtering the search results
The second step is to filter the results for the seed keyword on the basis of local searches/global searches and most importantly competition. If you are using a tool like Long Tail Pro, you can easily filter and narrow down results on the basis of these categories.
Save Your Keywords
Now, make a note of the best keywords you can find that have both high search terms and are highly relevant because later on, you'll need to try and incorporate them into the titles and content of your blog posts so you can benefit and rank well in search engines. Remove all those keywords which you know that it will be really difficult to rank for those keywords because having these keywords in your list is not useful and it ends up being time-consuming for you when you are finalizing the primary keyword which you want to target. Export the shortlisted-keywords in an Excel Spreadsheet and save the Spreadsheet somewhere safe so that you have them with you for use in the future.
Whenever you plan to write a blog post which may be related to these keywords, use these keywords in your blog posts, titles, meta descriptions, content and wherever you feel that these may be suitable.
Long Tail Keyword Research
The other type of keywords and the ones which you should be focusing on are called long-tail keywords. As the name suggests, these are not single-worded keywords. These keywords are made up of 3-4 different keywords.
For example, "fishing" is a keyword and "fresh trout fishing" is a long-tail keyword. These are comparatively easier to rank for, they have a lower competition and subsequently, they have less search volume. Long-tail keywords should be the backbone of your blog's SEO efforts. If you keep using those one-worded keywords which are practically impossible to rank for, you will have a really hard time driving traffic to your blog.
Have any other keyword research tools to share? Tell us about them in the comments section below and we will add them to this list. Happy Blogging!
Conclusion
This was all about How To Do Keyword Research. Hope you got a clear understanding of How To Do Keyword Research and analysis for better keyword research and understanding.
Do you have any other ways to How To Do Keyword Research? Please share those in the comment. Also, if you are looking for professional SEO services, you may try Seo service by QP Software.
Also Read: Best URL Shortener Sites
Also Read: Common Blogging Mistakes You Should Avoid